Your free guide to ABDL and Littles Events and Parties around the world.

PicknMix Playmunch
June 13, 2020 @ 12:00 pm

-

8:00 pm

$20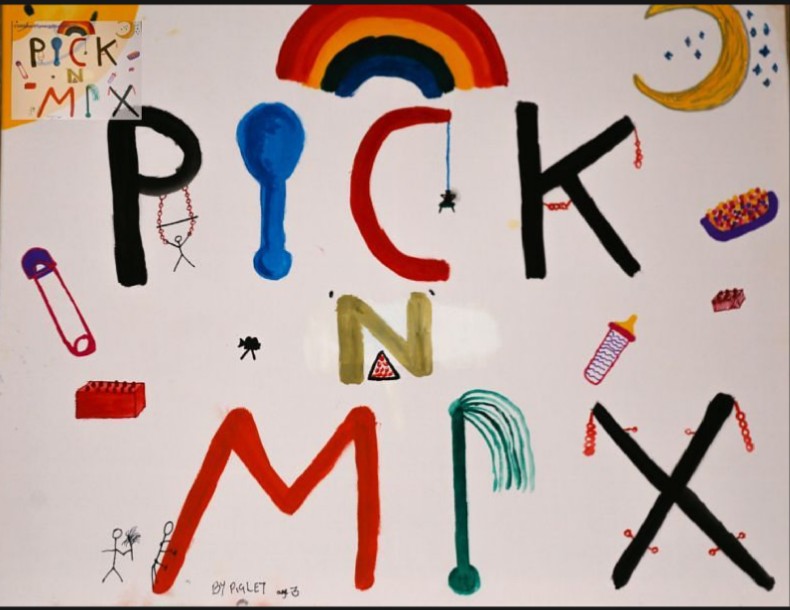 Welcome to PicknMix Playmunch.
Established since 2016. Working under The Alternative Freedom Company.
Please note this party is held at a members only venue and adheres to all A.F.C party policies. To obtain membership you must either be known to us or have be able to provide a vouch for you and your behavior, we can accept vouches from other event organisers, attendees or community members. Fill in a small application form, present a valid, in-date form of photo ID and pay your annual membership fee of £5. To view A.F.C party policies please see: https://fetlife.com/users/6158070/posts
For those of you who have journeyed with us this far, thank you and welcome back!
For those of you who are new to us this time around, we welcome you to a fantastic ageplay playmunch. A mix up of little space and naughty space where you're free to play your way!
Find your friends on our full headspace floor, explore a world of oversized items, all the toys you could wish to play with as well as boxes of stickers, crayons and glue for all your arts and crafts needs. Pushchairs to wheel around in and playpens to snooze safely in. Stuffies piled high in our social snug.
For those who are looking to find your feet on the big kids playground follow the staircase to the main dungeon. Let the subtle change in music and the waterfall of lights help you alter your headspace as your enter our playground. Beautiful bespoke equipment sectioned off into perfect play spaces in our spacious dungeon. Plenty of choice and availability for experienced or new players.
Games with Auntie Faye, Beastie, Jac and crew are sure to have any newcomer coming out of their shell and some of our nearest and dearest suffering for pleasure or possibly pain? Or will it be a guest spot with one of our volunteer team? Watch this space for new demo/workshop listings.
Changing room for bags and coats available to use free of charge.
Nappy changing space available, beds, bins and bags provided.
Nappy changing is not an available service from the crew.
Unlimited squash available throughout the day, Sweets stall available until 6pm.
Tea and coffee available at £1 for a bottomless cup, payable on entry
Bottled water available at 50p via an honesty system.
Lunch provided in SnackBox form and includes: Sandwich, crisps, fruit, yogurt and treat..
All dietary requirements are catered for.
Please note for this event you need to provide your own alcohol but be advised we do not encourage drinking and playing. We also reserve the right to manage attendees out of the event if drunken/disorderly behavior is exhibited.
All further event details are sent out in our confirmation message prior to the event. This includes your door password, full address and month specific information. Remember to check out our group: https://fetlife.com/groups/144142 Find all your year dates here: https://fetlife.com/groups/144142/posts/15654085
As always we are a fully inclusive event and welcome any and all with a life, love or lingering interest in ageplay. Experienced or new comers, don't hesitate to come along for a fabulous social, incredible playspace or a top up on your little time!
#picknmixyourway #safespacepoliciesinplace #soulfoodevents #soulfoodservice #secondsaturday #securitytightbutpolite #monthly #fetfam #thepride